Story of Seasons: A Wonderful Life – Switch Review
"I loved the doses of nostalgia."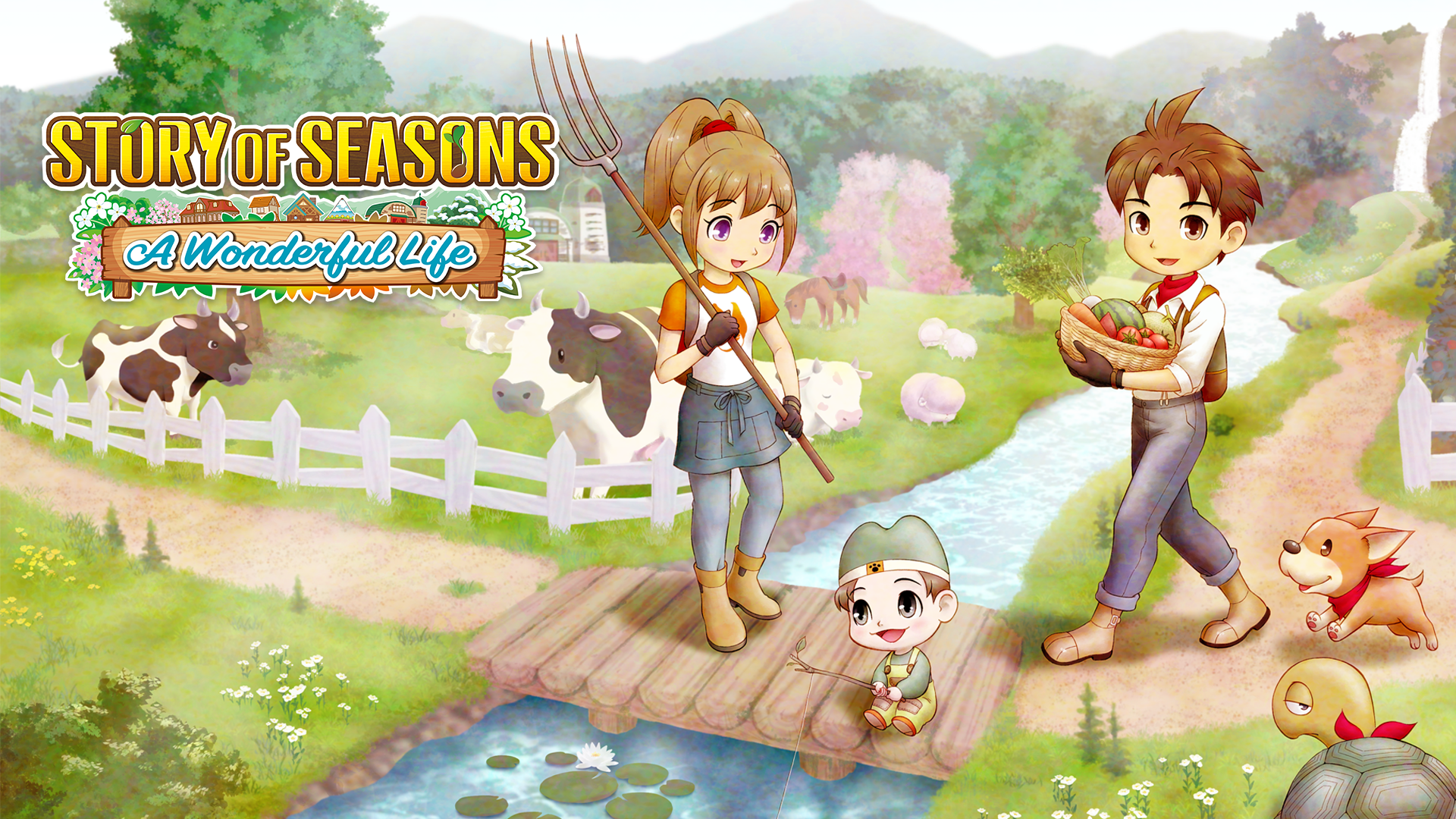 We're partnered with Skillshare, where you can do unlimited online courses that'll help you create art, make games, and even help you with school/university! Click here for a free 1 month trial.
The original Harvest Moon: A Wonderful Life debuted in the West back in 2004, on the ol' PlayStation 2 and GameCube. Now, here we are nearly 20 years later in June 2023, and Marvelous is launching the heart-warming game's Switch remake: Story of Seasons: A Wonderful Life.
After your father's death, you decide to settle on his former farm in Forgotten Valley, aspiring to transform the neglected property back to its prior glory. Like in the original, you cultivate and trade delicious crops, raise adorable and snuggly animals and sell their produce, renovate and expand your inherited estate, marry a partner who reciprocates your affection, nurture a much-loved child whom you have the pleasure of seeing grow to adulthood, and bask in your wonderful life's glow until the sun sets on your golden years.
(To put it a bit more crudely: you sustain yourself, attract a fertile mate and reproduce with them [or adopt if you're gay], and age year by year alongside your mate and offspring, ensuring your progeny's healthy survival to a reproductive age before death claims you. More like the Story of Life for a lot of people – I'm just kidding here…!)
The Good
For Harvest Moon/Story of Seasons newbies, especially younger kids, this sweet and innocent remake acts as a wonderful introduction to the series. They can experience many attractive features without toiling for hours to unlock them. Although it's been a looong time since I played the first A Wonderful Life – and I have forgotten virtually everything about it – I just don't remember the oldest-school Harvest Moon games being so effortless and fast-paced. I played the SNES original; that's how old I am.
For instance, your dad's buddy, old man Takakura, literally lives on your property and has your back from day one. He keeps providing you with animals, tools, advice, and so on, so your life is less challenging. Rather than run around to different establishments, you order animals, breeding, feed, and facilities via your farm's ledger, and Takakura takes care of the rest. He even feeds your pooch!
Other stuff, for example, that makes it easier: your beginner's bag has 48 slots, each milking provides multiple milk bottles, your scattered chicken feed lasts ages, and the Harvest Sprites present you with the elusive Blue Feather. And where are those boulder-riddled fields that we had to upgrade our hammers to smash in previous titles? And your house magically expands itself, so you don't have to painstakingly accumulate the resources to do so. And so on.
About the "fast-paced" comment, most Harvest Moon/Story of Seasons games have 30-day seasons. But the remake has replaced them with 10-day seasons. They go by super fast. Maybe the creators thought the lengthier seasons might become monotonous over the long haul, given the generational focus. In any case, like its seasons, the plot moves pretty quickly, which may be good for younger kids who might have shorter attention spans.
What about us old(er) folk who played the original? A Wonderful Life offers a few modernisations. You can customise your protagonist's skin and eye colours. You can be non-binary and gay. If you get bored with your hairdo and clothes, you may switch them. The developers have also added to the cast some much-needed ethnic diversity.
I think you need to propose by the end of Year 1. Then each gameplay year, the game skips ahead a few years so you see your sweet little bub grow. Aww. They have likes and abilities that develop over time, being: ranching, farming, athletics, music, art, and academics.
Probably, the bestest part for me was raising my adorable animals. A Harvestella criticism of mine was that the game lacked enough cutesy animal interactivity. So, I loved how A Wonderful Life lets you literally snuggle every pet/inedible livestock creature. And all the rest, like brushing, shearing, training (dog), milking, breeding, etc., with the charming reactions. The pink sheep are back! Provide lots of affection and you are rewarded with better quality products. And your unique cow variants (Normal, Brown, Marble, and Star) produce distinctive milk, selling at different prices.
Although Forgotten Valley is quite small, there's the usual beach, forest, and town. Instead of a bottomless mine, the valley has an archaeological dig site where you may chance upon some rare artefacts to sell to Van, the wandering merchant. Lastly, calming music and nice sound effects.
TL;DR
Lovely, wholesome game; good and easy entry point, especially for kids
More diversity and customisations
Adorable animals; fun interactions
Heart-warming intergenerational story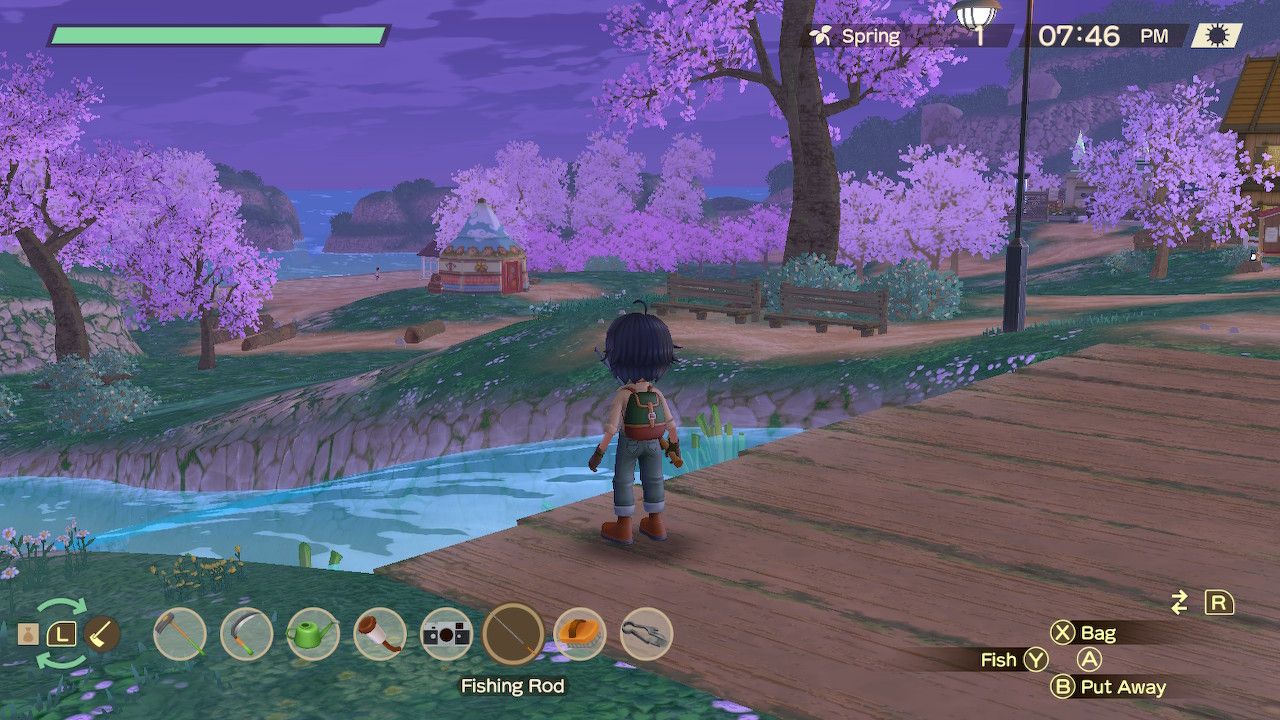 The Bad
Looking at scores for Tears of the Kingdom – a critic received death threats for rating it a 6/10 – and even Loop8: Summer of Gods – it got trashed except for my review – we remember that reviews are almost entirely subjective (like pretty much everything in life). Opinions are like… Everyone's got one. And everyone is more than entitled to their opinion. In any case, it's always easier to judge and criticise the work of others than it is to create your own! Just ask any critic/reviewer, or editor (including myself here)!
So, whether you prefer 90s/early-2000s games or modern adaptations is a personal matter. Some HM gamers might find the latest releases too easy compared to older ones. But I imagine that the developers might've received feedback that some titles got sorta tedious.
Visually, Story of Seasons: A Wonderful Life's character models and animals looked great and very smooth. Building interiors and exteriors had attractive details. But while the nature scenery was passable, it could've been refined. Particularly, the flowers, rocks, ground, grass, foliage, etc. were a little off-putting at the start. This comment is similar to my gripes over Trinity Trigger, with its lowish poly scenery (Trinity Trigger's was worse though). But after about one 10-day-long season, I got used to the styling.
Now, as I don't have many criticisms of the A Wonderful Life remake, please indulge me with this unrelated/generalised tangent on visuals. Of course, I realise the Switch is not as powerful as the PlayStation 5 or Xbox Series X, and is getting on in years. Maybe Nintendo will unveil their next-gen console soon? And I know that many do play the Switch handheld, so perhaps the graphics and/or aesthetics don't bother them on the smaller screen.
But I always play on our TV, and aesthetics can really make or break a modern title for me. Unappealing visuals will result in a −1 off the final score (you've been warned! Lol). Video games are a visual medium! Please make them as pretty as possible! (And that doesn't necessarily equal "more realistic looking.") I do understand that it's subjective, yadda yadda, and that indie studios often lack the budget to beautify their titles as much as they'd like; but larger studios usually don't. (However, they may lack the time. Or, alternatively, they may release too soon those hyper-realistic games that are riddled with bugs, like Cyberpunk 2077).
TL;DR
Too easy compared to OG Harvest Moon titles?
Nature scenery could've been refined more

Final Score: 8/10
The charming Story of Seasons: A Wonderful Life is a fantastic entry point to the wider Story of Seasons and Harvest Moon universe, especially for younger gamers, as it simplifies and streamlines the gameplay while retaining many aspects that make the beloved franchise so appealing and lovely (and much imitated, e.g., Stardew Valley, My Time at Portia, Harvestella, indie games). I loved the doses of nostalgia that I got from the A Wonderful Life remake and 2020's Story of Seasons: Friends of Mineral Town.
Thank you for checking out our Story of Seasons: Friends of Mineral Town Switch review, thank you to Marvelous (via Decibel-PR) for providing the review code and thank you to our Patreon Backers for their ongoing support:
Bel Cubitt
Jack Caven
RedHero