Röki - Switch Review (Quick)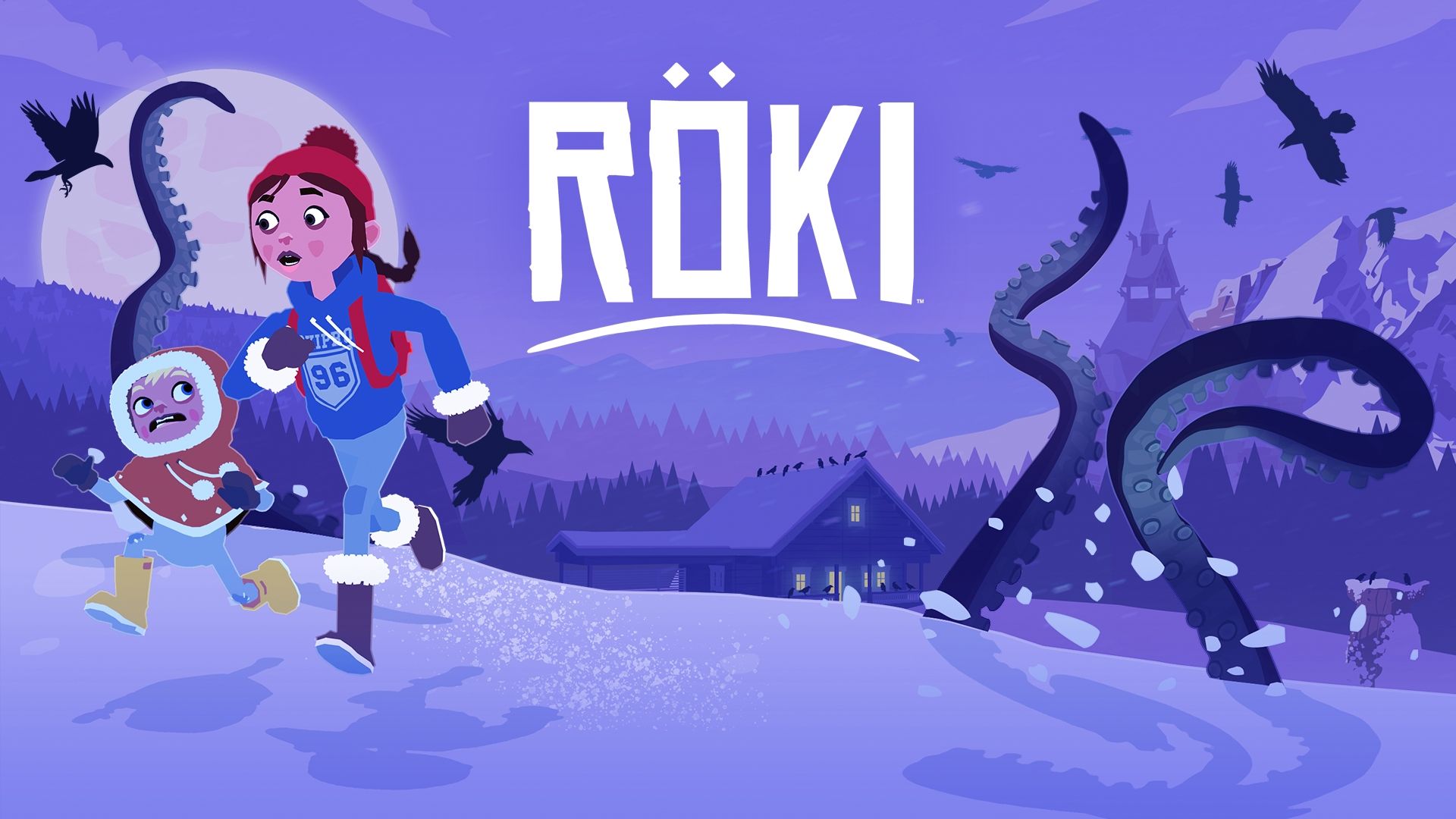 We're partnered with Skillshare, where you can do unlimited online courses that'll help you create art, make games, and even help you with school/university! Click here for a free 1 month trial.
Röki isn't just an indie adventure into Scandinavian folklore, it's an enchanted modern fairy tale brought to life by sublime artwork and a melodic score that you'd be hard-pressed to beat. From the moment you open it up, there's a surreal feeling of bliss through the faint gushes of wind and the chiming bells of awe-inspiring music. If God of War was the epitome of Nordic mythologies' brutal side, then Röki is the sum of its malicious beauty.
Good
You're lured into Röki through its child-like wonder and awe, a rural beaut of a world, exploring the snowy forests, stumbling upon the myths of old through their dilapidated remnants, all whilst you saunter about in the picturesque landscapes, trotting along on your way home. However, stepping any further into the world of Röki will leave an emotional mark as the serene atmosphere serves to cover the heartfelt narrative that lays beneath.
The true genius of Röki is in its beautiful landscapes not purely acting as a simple backdrop; rather, they are intermingled into the story. At its core, the point-and-click journey where Tove looks for her little brother is all about discovery, understanding, and knowledge. It does so through returning to the roots of a more-than-underappreciated genre, the age-old point & click, but uncovering said knowledge is done through interacting with the world as Tove seeks to figure out the intricacies of her surroundings – to put it simply, it's as captivating as it is pleasing to the eye.
What's better is that the perspective that this journey is undertaken from is that of a child, much like The Walking Dead and Clementine, making the grueling and more heart-breaking moments all the more hard-hitting. However, even in its more emotional sections, Röki retains its quaint childish wonder, with its fairly tail aesthetic and sublimely calming overtones.
Enjoying our Röki Switch review (Quick) so far? Don't forget to like us on Facebook and follow us on Twitter for more Nintendo Switch content. Also, please consider supporting us on Patreon so that we can continue to do what we love doing.
Bad
Point & click adventure games are a tough nut to crack, and Röki excels in crafting a fitting atmosphere of isolation and somber beauty, rich storytelling, and music that brings all said to life, but, unfortunately, the difficulty doesn't ramp up too much, retaining a fairly easy-going, breezy pace throughout. That helps with momentum but leaves the gameplay portions feeling less rewarding than they potentially could be.
Final Score: 91%
Röki is one for the indie hall of fame – a modern point & click adventure that doesn't quite reach the heights of Day of the Tentacle or the classics, but certainly brings the genre back into the limelight with charm in oodles.
Thank you for checking out our Röki Switch Review (Quick), thank you to United Label for providing the review code and thank you to our $5 and up Patreon Backers for their ongoing support:
Belinda Cubitt
Jon Crispe
Matthew Sandstrom