Kickstarter Project of the Week: Monochrome RPG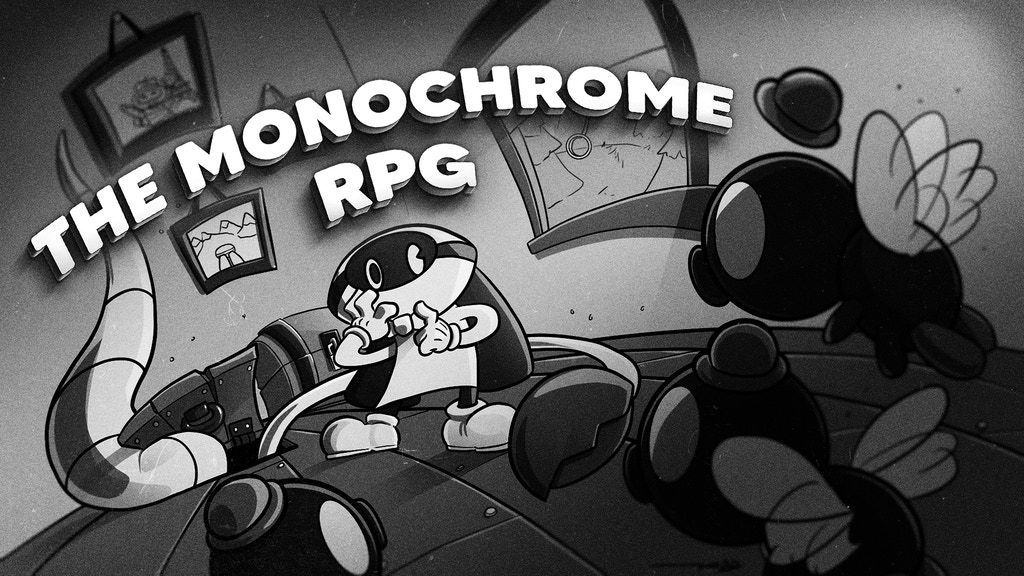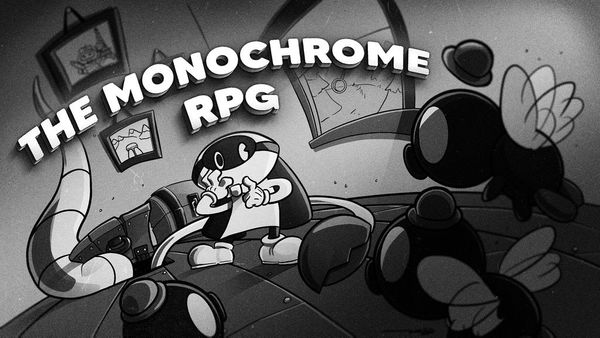 We're partnered with Skillshare, where you can do unlimited online courses that'll help you create art, make games, and even help you with school/university! Click here for a free 1 month trial.
For this week's Switch Kickstarter Project of the Week, we will be looking at DVNC Tech's Monochrome RPG. The game is slated to release in September 2021 on PC/Mac, iOS, Android and Xbox, as well as potential ports to PlayStation and Nintendo Switch.
Here's the overview:
The Monochrome RPG is a pun-filled black and white 1920s cartoon-styled comedy narrative adventure series where you'll perform on stage, entertain enemies, and build your own acting troupe!!!

You'll play as Otto, a (not for long) lone comedian, who sets out for stardom on the journey of a lifetime after his daily routine is ruined!

Head to work after a maniacal morning, trek through grim grey shaded valleys solving the farmers' and tools' problems, deal with the heaps of trouble plaguing the villagers in Talent Town, and try to help Captain Smokestack fix the broken Barge!

Monochrome RPG is a punny rubber-hose narrative adventure! Monochrome Episode One starts players on a genre-breaking journey of epic proportions! Live out your dreams of being a comedian by building your own troupe, entertaining enemies, and discovering the secrets of Vaudeville!

With a clever and charming comedic tone, Monochrome RPG juxtaposes a cheerful and happy face with the grey morality of many toons' lives. Can you beat the odds and save them, or will you prove to be another one-hit wonder…
As soon as you start up the demo for Monochrome RPG, you'll see just how funny or rather, 'punny' this game is. Couple that with a bouncy 1920s cartoon aesthetic and a soundtrack that fits the bill and this game looks to bring that classic style into the modern medium of RPG video games. The battle system has a monster capturing mechanic that allows one of each enemy to join your troupe, and you do this by telling (sometimes corny) jokes. With the turn-based RPG system oftentimes becoming monotonous, Monochrome RPG looks to change that with its unique and wacky antics.
This game requires US15,000 and it is currently sitting at US$9,794 after 130 backers with 32 days remaining. If you'd like to support the development of this game to help it come to Nintendo Switch, click the link below to visit the Kickstarter page.
Thank you to our $5 and up Patreon Backers for their ongoing support:
Belinda Cubitt
Jon Crispe
Matthew Sandstrom