HORI Bringing Switch D-Pad Joy-Cons to the West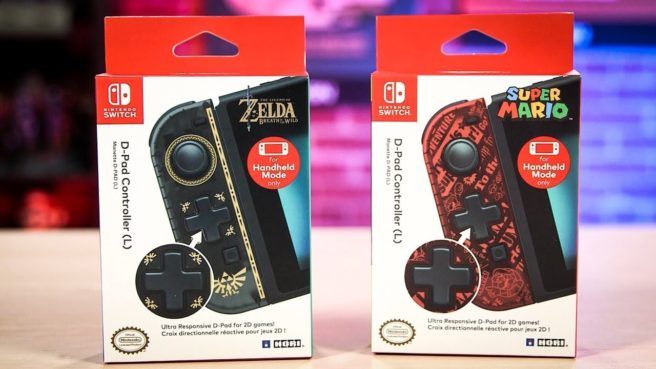 We're partnered with Skillshare, where you can do unlimited online courses that'll help you create art, make games, and even help you with school/university! Click here for a free 1 month trial.
In a recent video from IGN, it was confirmed that the Switch D-Pad Joy-Cons are finally coming to the west! And even better, they're coming with unique Legend of Zelda and Mario designs.
They plan on being released this September for $25USD, which is much cheaper than the regular Joy-Cons. However, this is because they will be missing some features, such as: Bluetooth, SL/SR buttons and gyrosensor. So in practicality, these Joy-Cons are primarily for playing single-player games on the go.
https://www.youtube.com/watch?v=j_kD8qVdWCo
What do you think about these Switch D-Pad Joy-Cons? Will you be picking them up? Let us know in the Comments section below.
Don't forget to like our Facebook Page in order to get updated with every article we post, along with more Nintendo content. And hey, why not check out what else HORI plan on bringing out (some pretty sweet GameCube themed controllers)?